I sit there for ages, thinking what this means. Gradually it makes sense...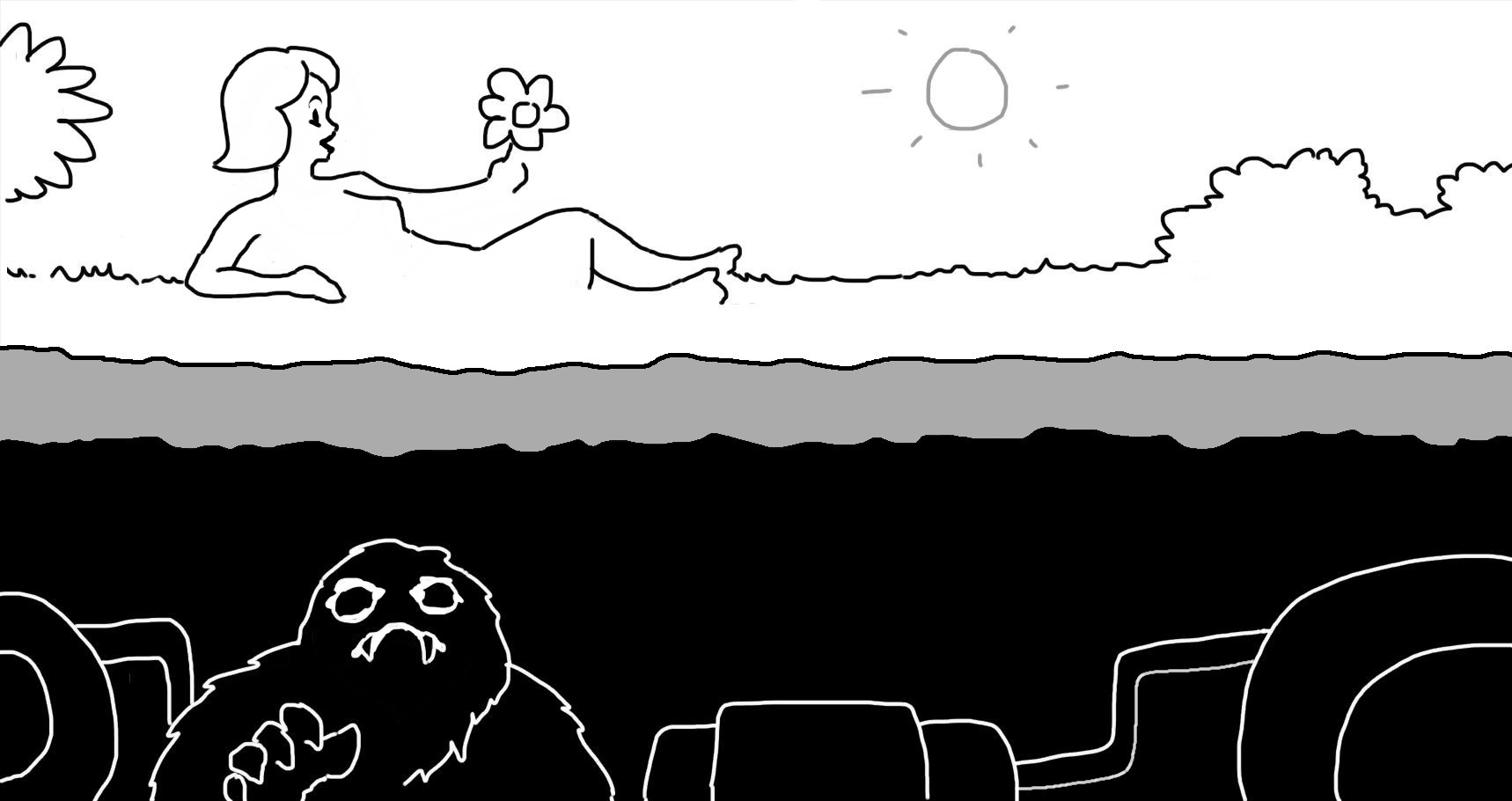 That wasn't an ape, it was some kind of human... but lives underground... now I'm beginning to understand! Here in the future there are two kinds of human. There were two kinds in my day as well: the rich, who have comfortable lives, and the poor who do all the work. Over the centuries the inequality must have increased. Until the rich do no work at all, they just play in beautiful gardens. While the workers never come outside and are driven underground. That explains the faint thud of distant machinery. These wells everywhere... were built as ventilation shafts! Technology became more and more efficient. So both sides lost the need to think, to question. The rich become gentle, weak, pretty, and childish. The workers become brutal, muscular and efficient.
But there is so much I still don't understand. Like, why are these childish creatures afraid of these wells? Should I try to ask them? Or should I climb down a well and find out? Or do something else?