How much time has passed? I awake to blinding light. It takes my eyes a long time to adjust. Am I dead? No, I am covered in bruises and cuts, but I am alive!!! And on the surface of the earth!!! How????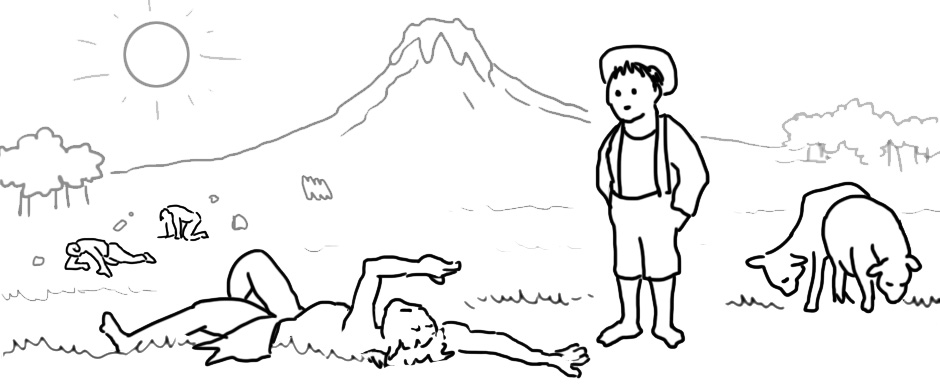 Most of the force of the eruption must have gone through a second chamber. We were thrown clear, but were not killed! But where are we? Our instruments said the underground sea took us north, yet I feel a warm breeze and see trees and flowers!
A shepherd boy watches us. I call to him, but he doesn't know my words. Should we ask the boy in German? Or in French? Or in Italian? Or in Latin? Or some other way?